Jul 8, 2014
365+ selfies from Instagram for the year of 2014 + a twist
Jul 7, 2014
It's half-way done, folks. Set some money aside to buy it when it's completed in the next few months!
Jul 5, 2014
By Chongchen Saelee
EVERY Southeast Asian should at least have some exposure to sticky rice. You eat it with sauces, main dishes, you can put food into it, roll it, it's portable, and it can be made into desserts. But this post, I want to show you my favorite foods that go along with stick rice.
Here is my personal list of favorite foods that go along with sticky rice:
Warm Runny Eggs

Pig Brains

Steamed Fish

Steamed Chicken
Chili paste

Fermented Bean Paste (Dop Say)
Mochi (which is just sticky rice) and Green Tea filling
Eggplant sauce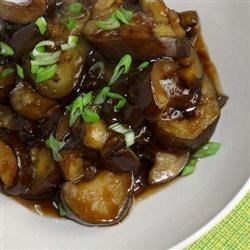 Curry dishes

Minced squirrel (lop)
Fresh barbeque or Kabobs
Jul 4, 2014
http://wiki.blender.org/index.php/Dev:Ref/Release_Notes/2.71/Freestyle
If I read their update correctly, my reading comprehension was never that good, then Blender now has the ability to render out a 3D model into a convincing looking hand-drawn sketch. That doesn't make sense to me. You'd have to model out the entire object before you get output that is a bunch of simple strokes.
The problem I have with it is that is should be the other way around. Much like ZBrush makes sculpting digital 3D models almost too intuitively, 3D modeling can be even easier if you could translate a line drawing into a fully 3D realized object.
So, that is the next challenge to master, Blender! I dare you!
Jul 1, 2014
http://www.coindesk.com/will-10000-bitcoin-help-hurt-transactions/
By Chongchen Saelee
What would happen if the value of a single Bitcoin became USD$10,000? First of all, a lot of Bitcoin investors would get filthy rich. Second, they'd get rich for nothing as they can't really spend it.
Maybe the real issue here is what fuels economy and what defines currency. Bitcoin is a valid currency and you can buy things. But is it secure? No. It's not. At least with the US Dollar, one friggin dollar is still worth one friggin dollar. I don't have to worry about not being able to use it at a vending machine.
Then how do you define currency? Currency implies that people control the current of their economy. They are the lifeforce or bloodstream of their ecosystem. If people aren't happy or content or confident with their neighborhoods, cities, governments, then they won't recirculate their currency, thus making their economy suck. For the most part, Americans don't understand how to put value into the US Dollar because they live so comfortably. Maybe it's something they take for granted. After all, the value of money is imaginary. Whatever you were going to do, you didn't require money to do it, it's just exists as a social construct. It's almost like manifest destiny.
So if Bitcoin's value ever goes up to $10,000, then it's because the investors that created the hocus pocus game that is Bitcoin are afraid they will lose their fortunes in American dollars. So being the greedy fucks they are, they convert that magic imaginary monetary value into Bitcoins, because now that people that do control the value of American dollars cannot control the value of Bitcoins.
I think I know what I'm talking about. It has something to do with great empires minting their own coins and currency. That means in the upcoming Dawn of the Planet of the Apes, Caesar should actually have his ape people pass around leaves or bark chips with his face drawn in poop on them. Then, when the heroic white man enters their forests looking for monkey magic water beer, then Caesar can say, "Your paper money is no good here, human. Caesar money is God in the jungle."
Jun 30, 2014
This cover preview is a little more abstract. Although it's a story for younger readers, I think this cover shows that there's more creativity in the artmaking process, that it's adults who make the magic.
Jun 30, 2014
It was strange that the talk was done through American Intercultural Center (if I'm not mistaken). Overall, it seems as though the audience wasn't too sophisticated about comic book or mass media culture. They seemed uninterested or a little distant. That might be a genuine problem because it implies the audience members are truly marginalized and not consuming mainstream media. You can pick that up during the Q&A session where they ask questions about racial progress in the depictions in the media as if they didn't have any control over it. It's as simple as sitting down and drawing yourself into a superhero and publishing it, but it doesn't seem they know that.
Anyway, as I've joked before, it looks like my run at UW-Green Bay via my Pen Tonic comic strip featuring Agent S as its first Asian superhero made an impact. And anyone who has those actual printed issues of The Fourth Estate are going to have somekind of keepsake increase in value.
Don't worry, dear fans (not that many), Agent S will return.
Jun 29, 2014
http://finance.yahoo.com/news/tiny-chinese-startup-made-favorite-130000481.html
By Chongchen Saelee
Someone got paid off. Just because this Chinese "no-name" brand phone is $300 doesn't mean it's viable. Losers buy iPhones and Samsungs and whatever because of the brand name. That's why they're willing to waste $600. For the association. For the swag. For the validation. It has nothing to do with saving money or practicality.
Remember pet rocks?