Jul 11, 2014
https://gma.yahoo.com/future-television-paper-thin-rollable-lg-says-151923330–abc-news-topstories.html
This OLED technology is getting impressive. That is all.
Jul 10, 2014
By Chongchen Saelee
I thought I'd write a quick cheat sheet on how to prepare your first comic book for Lulu.com publishing. This is for their US Trade paperback format of 6 inches by 9 inches per page. Your page count may vary. What you get with this setup is a color glossy cardstock cover, and black and white pages.
Setting up the interior pages
If you don't intend to have any full page bleed artwork, you can setup your page template to be exactly 6 inches by 9 inches. Even then, make sure you set a safety margin of at least 0.125 inches so your content is properly visible in case it gets cropped off. more »
Jul 8, 2014
Aw, shucks. I guess I don't look as cool as my hero Greg Brady when he does it:
Jul 8, 2014
365+ selfies from Instagram for the year of 2014 + a twist
Jul 7, 2014
It's half-way done, folks. Set some money aside to buy it when it's completed in the next few months!
Jul 5, 2014
By Chongchen Saelee
EVERY Southeast Asian should at least have some exposure to sticky rice. You eat it with sauces, main dishes, you can put food into it, roll it, it's portable, and it can be made into desserts. But this post, I want to show you my favorite foods that go along with stick rice.
Here is my personal list of favorite foods that go along with sticky rice:
Warm Runny Eggs

Pig Brains

Steamed Fish

Steamed Chicken
Chili paste

Fermented Bean Paste (Dop Say)
Mochi (which is just sticky rice) and Green Tea filling
Eggplant sauce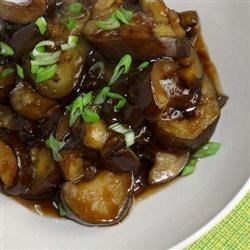 Curry dishes

Minced squirrel (lop)
Fresh barbeque or Kabobs
Jul 4, 2014
http://wiki.blender.org/index.php/Dev:Ref/Release_Notes/2.71/Freestyle
If I read their update correctly, my reading comprehension was never that good, then Blender now has the ability to render out a 3D model into a convincing looking hand-drawn sketch. That doesn't make sense to me. You'd have to model out the entire object before you get output that is a bunch of simple strokes.
The problem I have with it is that is should be the other way around. Much like ZBrush makes sculpting digital 3D models almost too intuitively, 3D modeling can be even easier if you could translate a line drawing into a fully 3D realized object.
So, that is the next challenge to master, Blender! I dare you!